3meter 35mm2 welding cable with 500A electrode holder

3 meter 35mm2 earth cable with 500A earth clamp
Performance and Features: Parameter/Specification
Adopting 100KHz MOSFET inverter technology, extremely reliable.

Adopting high-frequency increasing voltage arc striking technology, easy arc striking, well recognition with users.

Unique output characteristics design, suitable for wire filling welding, perfect welding results.

Auto-protection against over-voltage, over loading and over-heat, reliable and durable.

Ideal for small and medium steel fabrications.
Model

Item

ARC 500

Voltage(V)

AC415V ±15%

Frequency(Hz)

50-60

Input Power(KVA)

14

No-load Voltage(V)

70

Current Range(A)

20-500

Rated Duty Cycle

80%

Applied Welding Rod(mm)

1.6-6.0

Power Factor

0.93

Efficiency(%)

95

Insulation Grade

F

Housing Protection Grade

IP21S

Weight(Kg)

30

(L*W*H)(mm)

650*400*543

Specification

Capacitor

470uF/400V*8

MOSFET

K3878*40

Output Rectifier

XS4202*32
Keywords :
makutea

|

makute

|

makite

|

ماكوتا

|

ماكتيا

|

مكيتة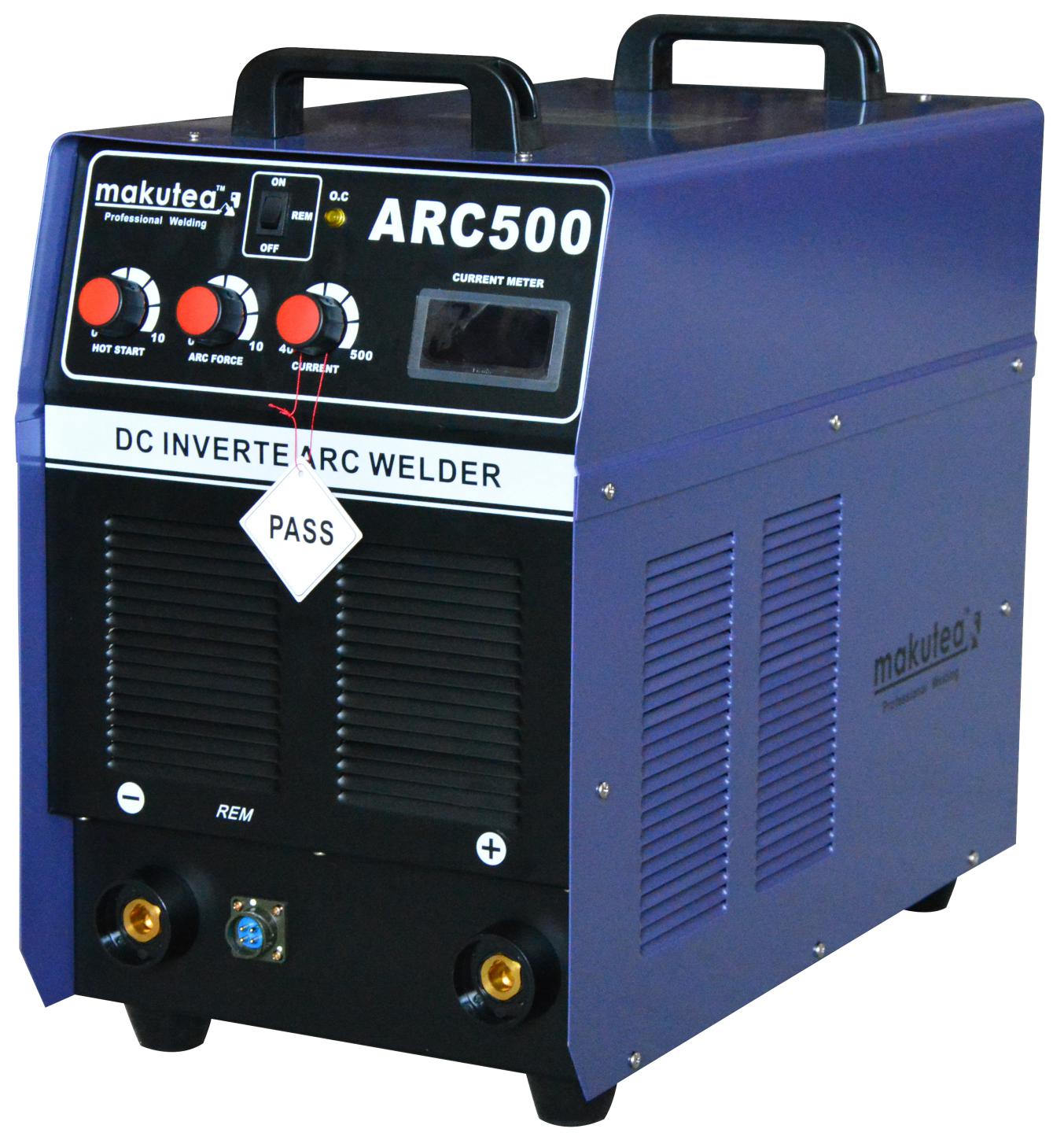 Products Photo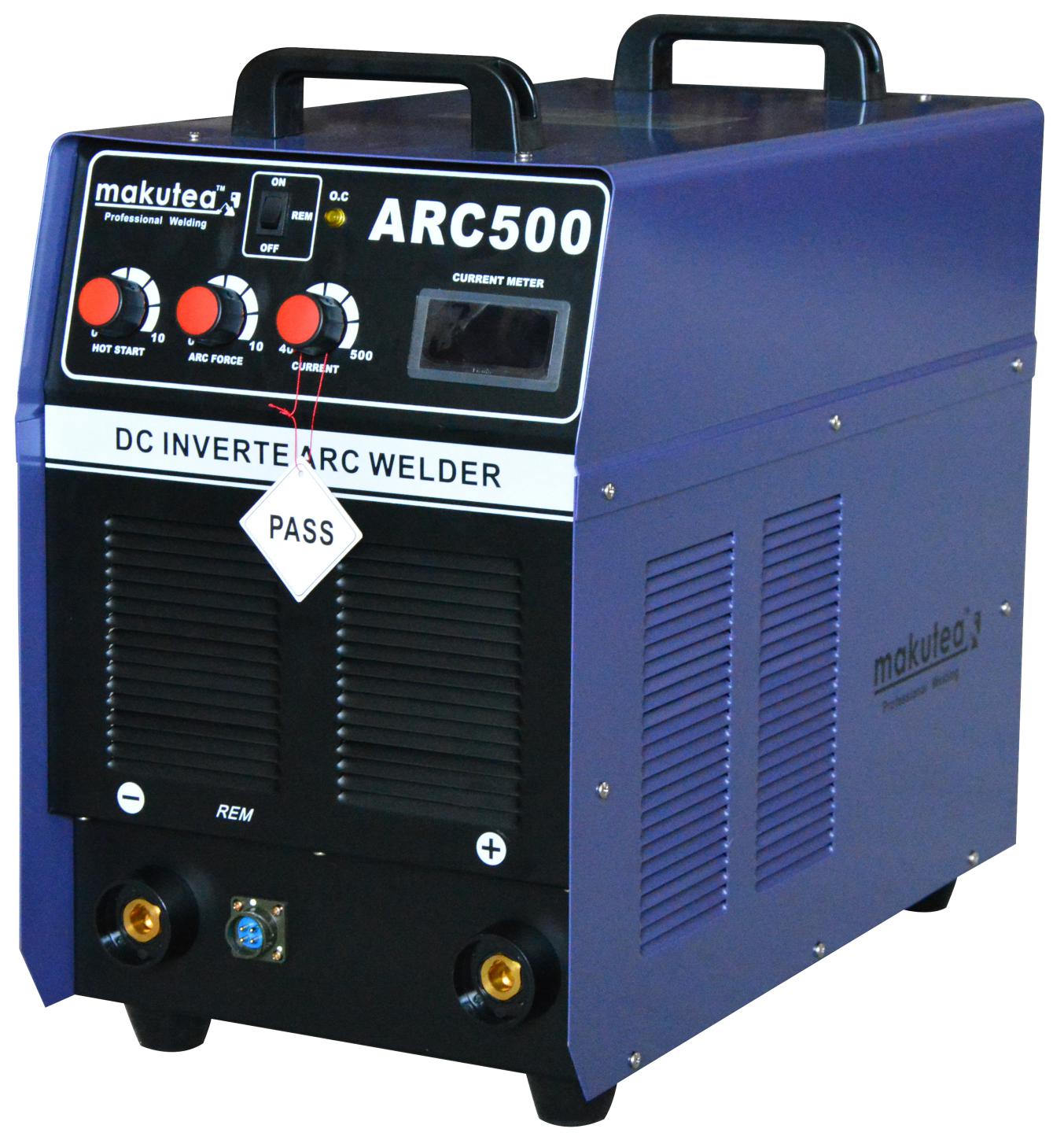 MAKUTEA INVERTER DC ARC-500 MOSFET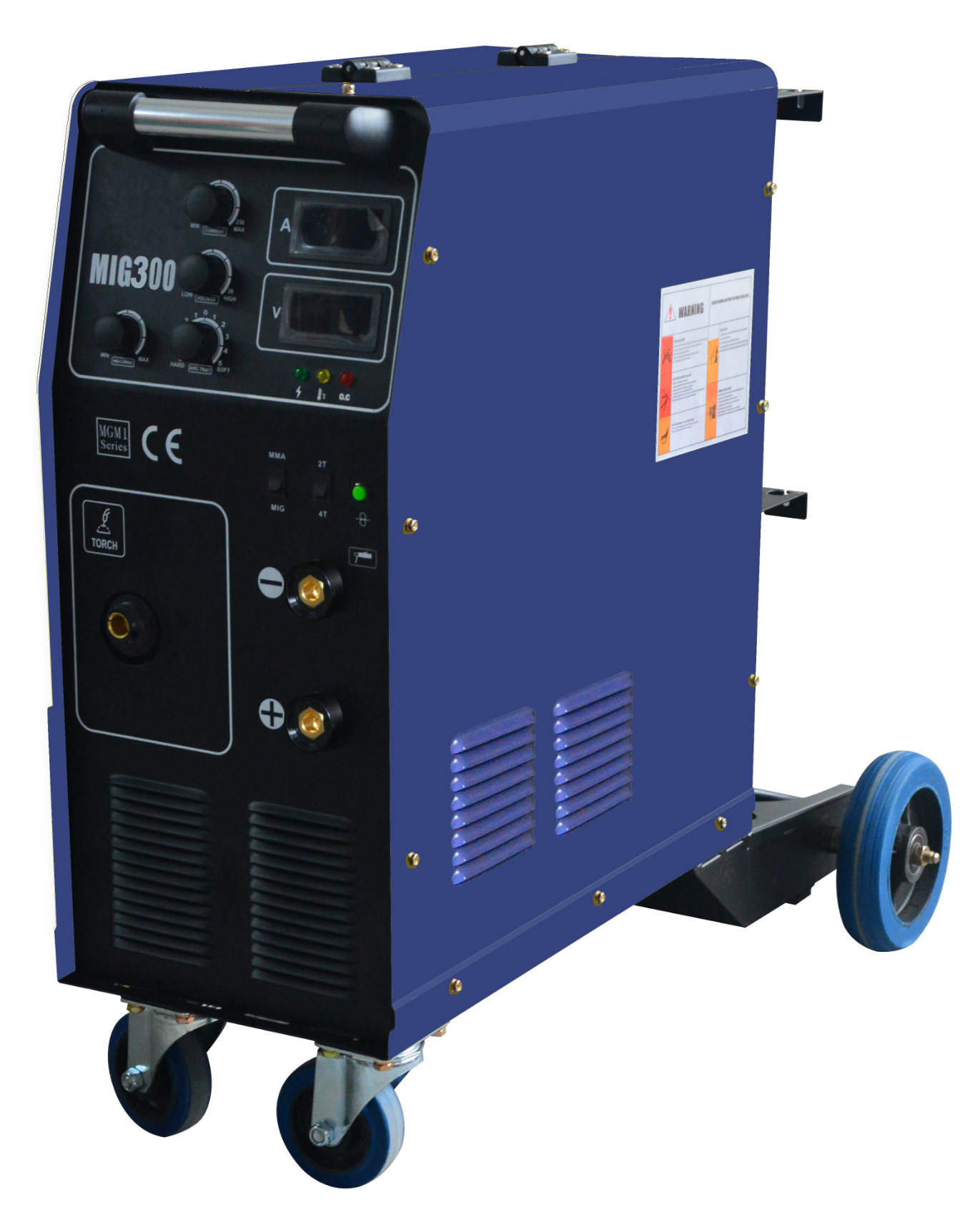 MAKUTEA INVERTER DC (MIG/MAG)/ARC300 MOSFET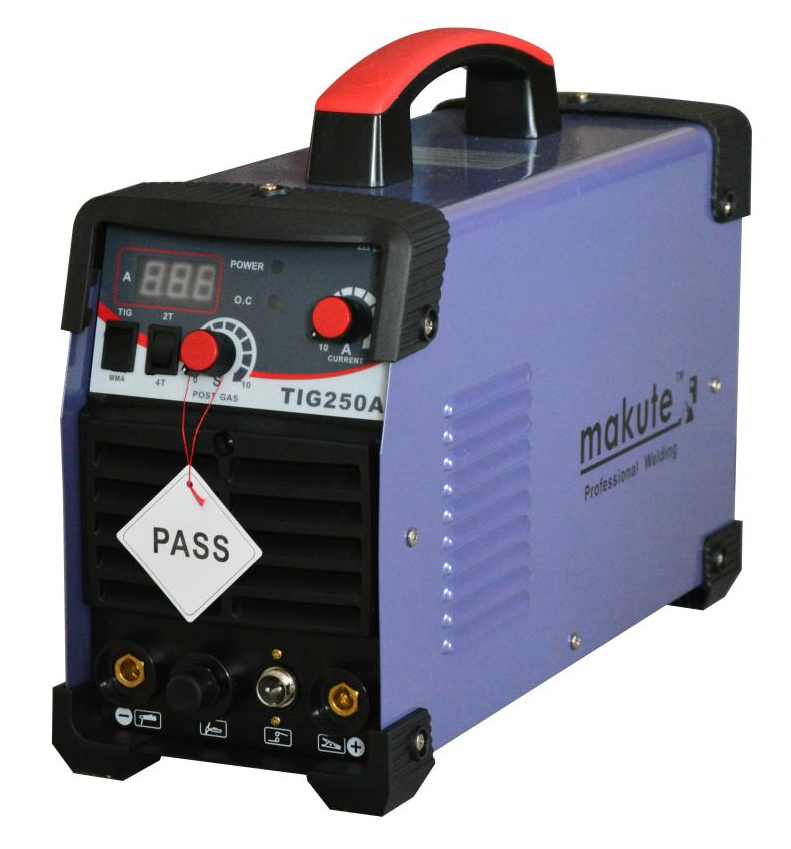 MAKUTEA INVERTER DC TIG-ARC-250A MOSFET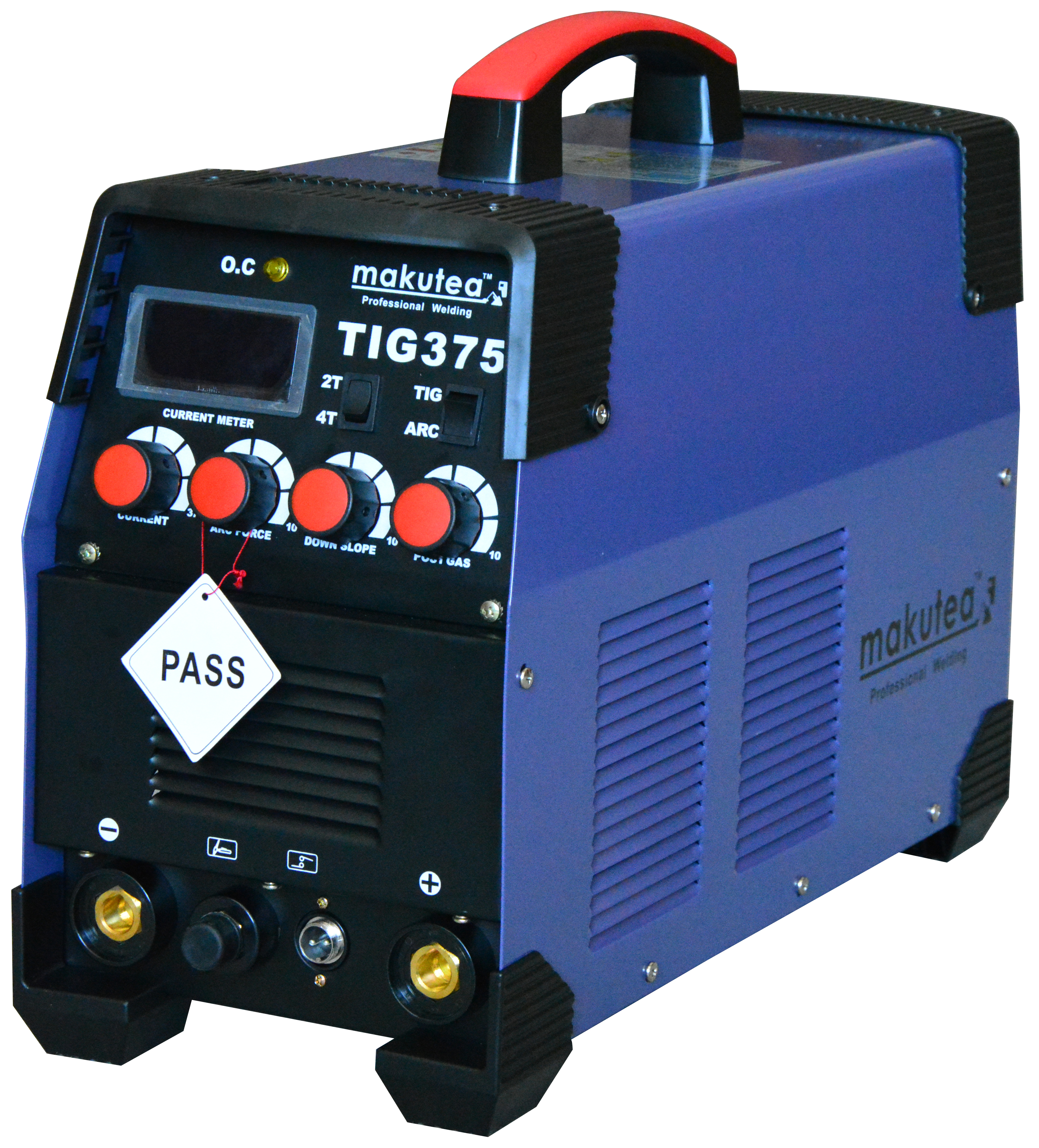 MAKUTEA INVERTER DC TIG-ARC-375A MOSFET